San Francisco, the jewel of Northern California, is a bustling city known for its iconic Golden Gate Bridge, historical cable cars, and vibrant cultural scene. A hotbed of innovation, it's no wonder that San Francisco is equally recognized as the commercial, financial, and cultural heart of the tech-rich Bay Area. With its diverse neighborhoods, from the historic streets of the Mission District to the bustling piers of Fisherman's Wharf, San Francisco offers an unparalleled urban experience amidst a backdrop of breathtaking natural beauty.
Geography
San Francisco is a city of rolling hills, surrounded on three sides by water: the Pacific Ocean to the west, San Francisco Bay to the east, and the Golden Gate strait to the north. Its unique topography creates stunning vistas and microclimates that vary dramatically from neighborhood to neighborhood. Despite its relatively small size, with an area of about 49 square miles, San Francisco's geography has contributed to a compact, walkable city with an integrated public transport system that ties together its diverse communities.
Getting There & Around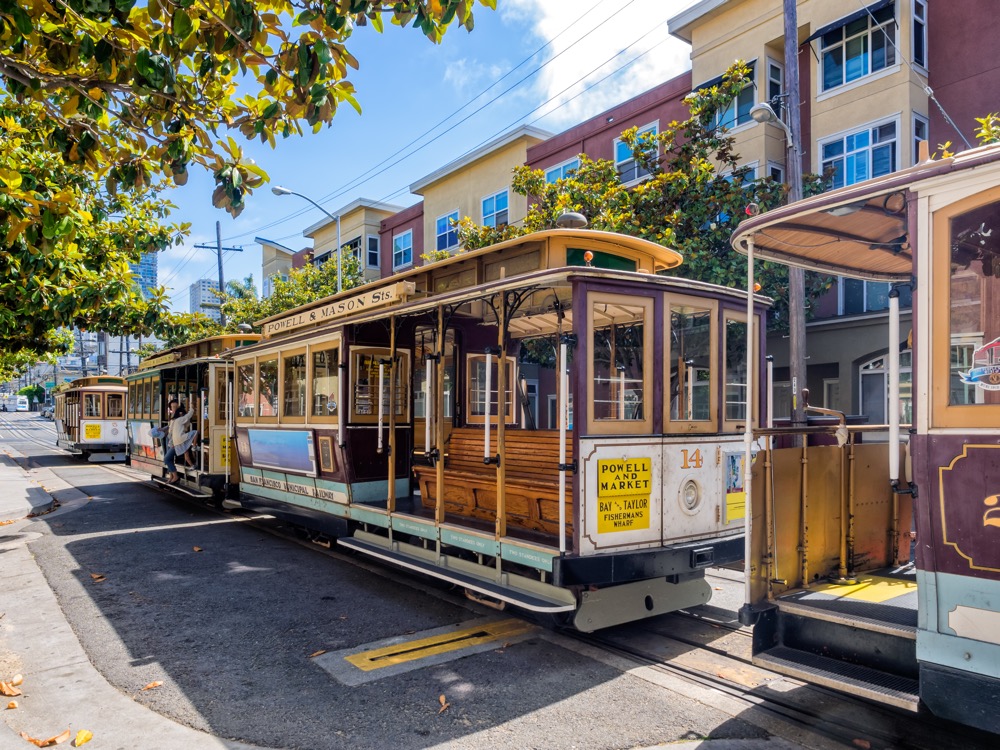 Sitting at the center of a network of global transportation links, San Francisco is incredibly accessible. The city is served by two major airports: San Francisco International Airport (SFO), a hub for international and domestic flights, and Oakland International Airport (OAK), just across the Bay. There are also extensive road and rail connections, with the Bay Bridge and Golden Gate Bridge providing picturesque entry points for drivers, and the San Francisco Municipal Railway (MUNI) and Bay Area Rapid Transit (BART) systems offering comprehensive public transport options for an easy commute within the city and beyond.
Local Economy
San Francisco's economy is as diverse as its population, with a strong presence in sectors such as technology, finance, tourism, and creative industries. It is renowned as a global technology center, home to many of the world's leading tech companies and start-ups, a thriving innovation ecosystem that is notably concentrated in the famed Silicon Valley. Additionally, the city's proximity to major research universities and venture capital firms has cemented its reputation as a cradle for cutting-edge research and development.
Office Space
San Francisco's office space landscape mirrors its vibrant and dynamic economy. From prestigious high-rise buildings in the Financial District to creative coworking spaces in SoMa, the city caters to a wide spectrum of business needs. Tech giants and startups alike converge here, seeking the collaborative environment that characterizes San Francisco's commercial spaces. Whether you're looking for an inspiring open-plan workspace or a traditional executive suite, San Francisco's office market offers flexible solutions designed to foster growth and innovation within this illustrious urban backdrop. If you're considering making San Francisco the home for your business, you're looking at a city already chosen by industry leaders for its progressive atmosphere and world-class amenities. With office spaces designed to accommodate the diverse needs of modern businesses, San Francisco stands ready to welcome you to its thriving professional community.
Office Locations in San Francisco